Nazuk Nazuk Hoon Lyrics - Pehchaan
Nazuk Nazuk Hoon Lyrics from Pehchaan is sung by Alka Yagnik and Udit Narayan. Nazuk Nazuk Hoon song lyrics are written by Sameer while its music is given by Anand Milind. Pehchaan is a 1993 Hindi movie starring Sunil Shetty, Saif Ali Khan and Shilpa Shirodkar.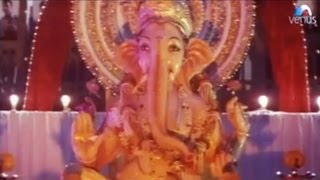 Nazuk Nazuk Hoon Song Detail
Song: Nazuk Nazuk Hoon
Album:
Pehchaan
(1993)
Singer: Alka Yagnik, Udit Narayan
Musician: Anand Milind
Lyricist: Sameer
Star Cast: Sunil Shetty, Saif Ali Khan, Shilpa Shirodkar etc.
Nazuk Nazuk Hoon Lyrics
Nazuk nazuk nazuk
Tu hai nazuk badi
Nazuk nazuk nazuk
Tu hai nazuk badi
Nazuk nazuk nazuk
Main hoon nazuk badi
Nazuk nazuk nazuk
Main hoon nazuk badi
Nazron se darun
Karun main kya karun
Haaye nazron se darun
Karun main kya karun
Aayi kaisi mushkil ghadi
Tere peechhe duniya padi
Aayi kaisi mushkil ghadi
Mere peechhe duniya padi
Nazuk nazuk nazuk
Main hoon nazuk badi
Nazuk nazuk nazuk
Main hoon nazuk badi
Nazron se darun
Karun main kya karun Haan nazron se darun
Karun main kya karun
Aayi kaisi mushkil ghadi
Tere peechhe duniya padi
Aayi kaisi mushkil ghadi
Mere peechhe duniya padi
Likh mere dil pe teri prem kahani
Karde mere naam sanam apni jawani
Likh mere dil pe teri prem kahani
Karde mere naam sanam apni jawani
Apni aankhon ka sapna bana le
Mere mehboob mujhe apna bana le
Aa yahan aa, wahan kyun hai khadi
Aa yahan aa, wahan kyun hai khadi
Nazuk nazuk nazuk
Main hoon nazuk badi
Nazuk nazuk nazuk
Main hoon nazuk badi
Nazron se darun
Karun main kya karun
Nazron se darun
Karun main kya karun
Aayi kaisi mushkil ghadi
Tere peechhe duniya padi
Aayi kaisi mushkil ghadi
Mere peechhe duniya padi
Rang naya roop naya shokh fasane
Ek nahi mere yahan kitne deewane
Ho rang naya roop naya shokh fasane
Ek nahi mere yahan kitne deewane
Koyi aake zara mujhko bacha le
Apni baahon mein mujhko chhupa le
Kya kahun main yahan kaise bachi
Kya kahun main yahan kaise bachi
Nazuk nazuk nazuk
Tu hai nazuk badi
Nazuk nazuk nazuk
Tu hai nazuk badi
Nazron se darun
Karun main kya karun
Nazron se darun
Karun main kya karun
Aayi kaisi mushkil ghadi
Tere peechhe duniya padi
Aayi kaisi mushkil ghadi
Mere peechhe duniya padi