Sanam O Sanam Lyrics - Pehchaan
Sanam O Sanam Lyrics from Pehchaan is sung by Abhijeet Bhattacharya and Kavita Krishnamurthy and written by Sameer. Music of Sanam O Sanam is composed by Anand and Milind. Pehchaan is a 1993 Hindi movie starring Sunil Shetty, Saif Ali Khan and Shilpa Shirodkar.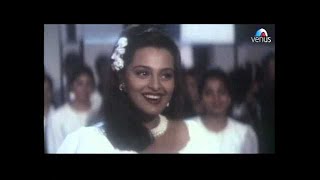 Sanam O Sanam Song Detail
Song: Sanam O Sanam
Album:
Pehchaan
(1993)
Singer: Abhijeet Bhattacharya, Kavita Krishnamurthy
Musician: Anand, Milind
Lyricist: Sameer
Star Cast: Sunil Shetty, Saif Ali Khan, Shilpa Shirodkar etc.
Sanam O Sanam Lyrics
Sanam o sanam aise hi pyar karte rehna
Sanam o sanam aise hi pyar karte rehna
Mere in vaadon pe, meri in kasmon pe
Tum aitbar karte rehna x (2)
Sanam o sanam aise hi pyar karte rehna
Dard-e-wafaa na sehna kabhi
Ho ke judaa na rehna kabhi x (2)
Kuchh bhi karega dushman zamana
Hum to likhenge dil ka fasana
Apni mohabbat mein hai itna dum
Hans ke utha lenge duniya ke gham
Tere bina jeena nahi mujhko mere humkadam
Sanam o sanam aise hi pyar karte rehna x (2)
Hone lagi hai mehfil jawan
Kuchh keh rahi hai dil ki zubaan x (2)
Mauka haseen hai, dil bhi hai pyasa
Aankhon se padh li aankhon ki bhasha
Sochenge na kya ghalat kya sahi
Chaahenge jo hum karenge wohi
Tere liye jaan-e-wafaa lenge hazaron janam
Sanam o sanam aise hi pyar karte rehna
Sanam o sanam aise hi pyar karte rehna Mere in vaadon pe, meri in kasmon pe
Tum aitbar karte rehna
Sanam o sanam aise hi pyar karte rehna
Aise hi pyar karte rehna
Aise hi pyar karte rehna