Yun Hi Re Lyrics - David
Yun Hi Re Lyrics from the movie David is sung by Anirudh and Swetha Mohan, its music is composed by Anirudh and lyrics are written by Turaz AM. David is a 2013 Hindi movie starring Neil Nitin Mukesh, Vikram and Vinay Virmani.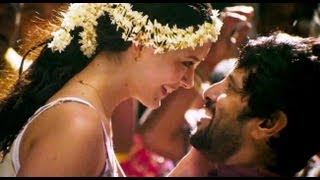 Yun Hi Re Song Detail
Song: Yun Hi Re
Album:
David
(2013)
Singer: Anirudh, Swetha Mohan
Musician: Anirudh
Lyricist: Turaz AM
Star Cast: Neil Nitin Mukesh, Vikram, Vinay Virmani etc.
Yun Hi Re Lyrics
Lakh roka, par ruka na
Ishq yeh sarsore hai
Apni chaahat aur kuch hai
Ishq ki kuch aur hai
Tere mere bas mein kya hai
Ho raha hai jo likha hai
Iss lamhe ki khwaaishon mein
Zindgaani ki razaa hai
Yun hi re, yun hi re milte rahein hum
Tujhi mein, tujhi mein kho ke rahein hum
Yun hi re, yun hi re milte rahein hum
Tujhi mein, tujhi mein kho ke rahein hum
Naa ganvara tha mujhe jo
Dil ko wo manzur hai
Tujhse mil ke dil yeh jaane
Kis nashe mein choor hai
Wo ho sath milke dil se tere
Ho gaya hu ba Khuda main
Teri qurbat se bhi kaisi
Reh sakungi ab judaa
Meri nigahon ki baahon mein aao na
Chaahat ki hamesha raahon mein rahum main

Yun hi re, yun hi re
Tujhi mein, tujhi mein
Yun hi re, yun hi re milte rahein hum
Tujhi mein, tujhi mein kho ke rahein hum