Rab Di Marzi Lyrics - David
Lyrics of Rab Di Marzi from David: This is a very well sung song by Kartik with nicely composed music by Prashant Pillai. Rab Di Marzi Lyrics are beautifully penned by Turaz AM. David is a 2013 Hindi movie starring Neil Nitin Mukesh, Vikram and Vinay Virmani.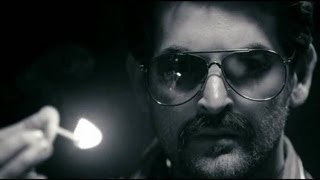 Rab Di Marzi Song Detail
Song: Rab Di Marzi
Album:
David
(2013)
Singer: Kartik
Musician: Prashant Pillai
Lyricist: Turaz AM
Star Cast: Neil Nitin Mukesh, Vikram, Vinay Virmani etc.
Rab Di Marzi Lyrics
Oh Rab di haan Rab di
Haan Rab di marzi marzi
Oh marzi haan marzi
Haan marzi Rab di marzi
Dard-e-jiyaa pe marham dhar de mere maalik
Indradhanush ke rang me rang de dho de kaalik
Nafrat ka kahi naam rahe na, ishq ho khaalis
Ishq bina ji na payenge tere aashik
Oh Rab di haan Rab di
Haan Rab di marzi marzi
Oh marzi haan marzi
Haan marzi Rab di marzi
Reghistan banaa jaata hai shehar hamaara
Noor ki apne pyase dilo pe karde baarish
Roshan karde dil ka kamra itni hai khaaish
Mera yeh haq hai tujhse main mangun khudki khatir
Ho ujle ujle sapne bharde jagmaga de aankhein
Sapne bhi tu hi dega jab toone di hain yeh aankhein
Oh Rab di haan Rab di
Haan Rab di marzi marzi
Oh marzi haan marzi
Haan marzi Rab di marzi