Thanks Brother Lyrics - Heartless Song
Thanks Brother Lyrics from film Heartless is sung by Adhyayan Suman and his father Shekhar Suman who has directed this film. Its music is composed by Gaurav Dagaonkar while Seema Saini has penned it. Heartless is a 2014 Hindi movie starring Adhyayan Suman, Ariana Ayam and Om Puri.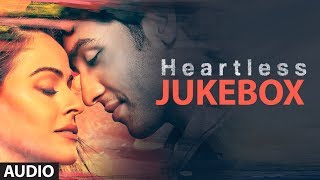 Thanks Brother Song Detail
Song: Thanks Brother
Album:
Heartless
(2014)
Singer: Shekhar Suman, Adhyayan Suman
Musician: Gaurav Dagaonkar
Lyricist: Seema Saini
Star Cast: Adhyayan Suman, Ariana Ayam, Om Puri etc.
Thanks Brother Lyrics
Fursat ke lamhon mein, masroof raahon par
Jo saath tum chale aaya safar ka maza
Aise mujhko milein keh do un saaye se
Yun banke aaye hum tum mere rehnuma
Tumse jude kuchh aise hain silsile
Dil yeh mera har pal yeh tumse kahe
Thanks brother free mein
Thanks brother free mein
Hmm.. Meri har mushkil se waakif ho tum aise
Meri har dhadkan ka tumhein rehta hai pata..
Aye dost sun mere hai sath jo tere
Tune bana diya har pal mera khushnuma
Ehsaan-mand hoon tumhara kuchh is kadar
Tum jo kaho haathon se pee loon zehar
Thanks brother free mein
Thanks brother free mein
Tumse jude kuchh aise hain silsile
Dil yeh mera har pal yeh tumse kahe
Thanks brother free mein
Thanks brother free mein