Tera Zikr Lyrics - Guzaarish
Tera Zikr Lyrics from the movie Guzaarish is sung by Shail Hada and Rakesh Pandit, its music is composed by Sanjay Leela Bhansali and lyrics are written by A M Turaz. Guzaarish is a 2010 Hindi movie starring Hrithik Roshan, Aishwarya Rai and Suhel Seth.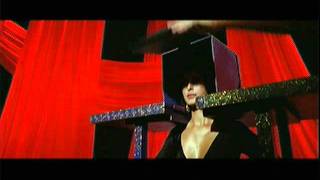 Tera Zikr Song Detail
Song: Tera Zikr
Album:
Guzaarish
(2010)
Singer: Shail Hada, Rakesh Pandit
Musician: Sanjay Leela Bhansali
Lyricist: A. M. Turaz
Star Cast: Hrithik Roshan, Aishwarya Rai, Suhel Seth etc.
Tera Zikr Lyrics
Ke tera zikr hai ya ittra hai
Jab jab karta hu mehakta hu,
Behakta hu, chehakta hu
Ho ke tera, tera
Tera zikr hai ya ittra hai
Jab jab karta hu mehakta hu,
Behakta hu, chehakta hu
Sholon ki tarah
Khushbuon mein dehakta hu
Behakta hu, mehakta hu
Ke tera zikr hai ya ittra hai
Jab jab karta hu mehakta hu,
Behakta hu, chehakta hu
Ke tera zikr hai, zikr hai, zikr hai
Ya ittra hai, ittra hai, ittra hai
Jab jab karta hu mehakta hu
Behakta hu, chehakta hu
Teri fikra hai ya faqra hai
Teri fikra hai ya faqra hai
Jab jab karta hu machalta hu
Uchhalta hu, phisalta hu
Pagal ki tarah mastiyon mein Tehalta hu, uchhalta hu, phisalta hu
Ke tera zikr hai (haan zikr hai)
Ya ittra hai (ittra hai)
Jab jab karta hu mehakta hu,
Behakta hu, chehakta hu