Tera Nasha Lyrics - Nasha Title Song
Tera Nasha Lyrics is from Nasha (2013) is composed by Siddharth Haldipur and Sangeet Haldipur. Lyrics of Tera Nasha song are excellent. Nasha is a 2013 Hindi movie starring Poonam Pandey.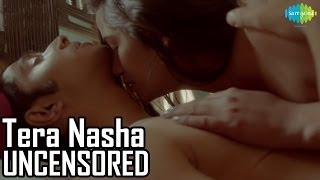 Tera Nasha Song Detail
Song: Tera Nasha
Album:
Nasha
(2013)
Musician: Siddharth Haldipur, Sangeet Haldipur
Star Cast: Poonam Pandey etc.
Tera Nasha Lyrics
Jis tarah shaam dhalti hai subah subah.. aahaa..
Dhul gaya chaand jaise halka halka.. aahaa..
Bin kahe aane lage baaton ka maza jaise..
Barf jaisa chalne lage saanson mein dhuaan jaise
Needon mein khushbuyein
Rangon mein baarishein
Phir chadhi bin piye
Aisa hai o..
Tera nasha..
Tera nasha..
Tera nasha..