Preetam Aan Milo Lyrics - Mr And Mrs 55
Preetam Aan Milo Lyrics from Mr And Mrs 55 is Hindi song sung by Geeta Dutt. Preetam Aan Milo song lyrics are written by Majrooh Sultanpuri, its music is given by O P Nayyar. Mr And Mrs 55 is a 1955 Hindi movie starring Madhubala, Guru Dutt and Lalita Pawar.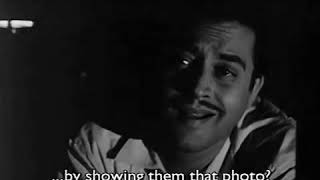 Preetam Aan Milo Song Detail
Song: Preetam Aan Milo
Album:
Mr And Mrs 55
(1955)
Singer: Geeta Dutt
Musician: O. P. Nayyar
Lyricist: Majrooh Sultanpuri
Star Cast: Madhubala, Guru Dutt, Lalita Pawar etc.
Preetam Aan Milo Lyrics
Preetam aan milo
Preetam aan milo
Dukhiya jiya bulaye
Preetam aan milo
Preetam aan milo
Preetam aan milo
Dukhiya jiya bulaye
Preetam aan milo
Preetam aan milo
Bheegi raat mein ped ke neeche
Aankh micholi khel rachaya
Bheegi raat mein ped ke neeche
Aankh micholi khel rachaya
Preetam yaad karo jab tumne
Prem bhara ik geet sunaya aan milo
Preetam aan milo
Preetam aan milo
Preetam aan milo