Koi Tumsa Nahin Lyrics - Krrish
Koi Tumsa Nahin Lyrics from Krrish is sung by Shreya Ghoshal and Sonu Nigam. Koi Tumsa Nahin song lyrics are written by Javed Akhtar while its music is given by Rajesh Roshan. Krrish is a 2006 Hindi movie starring Hrithik Roshan, Priyanka Chopra and Naseeruddin Shah.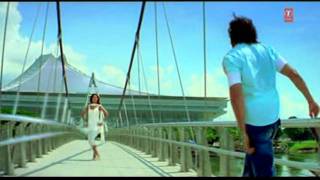 Koi Tumsa Nahin Song Detail
Song: Koi Tumsa Nahin
Album:
Krrish
(2006)
Singer: Shreya Ghoshal, Sonu Nigam
Musician: Rajesh Roshan
Lyricist: Javed Akhtar
Star Cast: Hrithik Roshan, Priyanka Chopra, Naseeruddin Shah etc.
Koi Tumsa Nahin Lyrics
Dhoop nikalti hai jahan se
Dhoop nikalti hai jahan se
Dhoop nikalti hai jahan se
Chandni rehti hai jahan pe
Khabar yeh aayi hai wahan se
Koi tumsa nahin
Ho koi tumsa nahin
Koi tumsa nahin
Ho koi tumsa nahin
Neend chhupti hain jahan pe
Neend chhupti hain jahan pe
Neend chhupti hain jahan pe
Khwab sajte hain jahan pe
Khabar yeh aayi hai wahan se
Koi tumsa nahin
Ho koi tumsa nahin
Koi tumsa nahin
Ho koi tumsa nahin
Phool titli aur kaliyan
Ho gaye tumse khafa
Ho phool titli aur kaliyan
Ho gaye tumse khafa Chheen li jo tumne inse
Pyar ki har ik adaa
Pyar ki har ik adaa
Rang banta hai jahan pe
Rang banta hai jahan pe
Rang banta hai jahan pe
Roop milta hai jahan se
Khabar yeh aayi hai wahan se
Koi tumsa nahin
Ho koi tumsa nahin
Koi tumsa nahin
Ho koi tumsa nahin
Mere dil ke chor ho tum
Kya tumhein ehsaas hai
Haan mere dil ke chor ho tum
Kya tumhein ehsaas hai
Ishq tha duniya mein jitna
Sab tumhare paas hai
Sab tumhare paas hai
Hai deewanapan jahan pe
Hai deewanapan jahan pe
Hai deewanapan jahan pe
Bante hain aashiq jahan pe
Khabar yeh aayi hai wahan se
Koi tumsa nahin
Ho koi tumsa nahin
Koi tumsa nahin
Ho koi tumsa nahin
Dhoop nikalti hai jahan se
Dhoop nikalti hai jahan se
Dhoop nikalti hai jahan se
Chandni rehti hai jahan pe
Khabar yeh aayi hai wahan se
Koi tumsa nahin
Ho koi tumsa nahin
Koi tumsa nahin
Ho koi tumsa nahin
More Lyrics From Krrish


Main Hoon Woh Aasman


Chori Chori Chupke Chupke