Eggjactly Lyrics - Jackpot | Jaaved Jaffrey
Read & sing along Eggjactly Lyrics from the movie Jackpot - 2013 which is sung by Jaaved Jaffrey. You can also get other songs & lyrics from Jackpot. Jackpot is a 2013 Hindi movie starring Sunny Leone, Sachiin Joshi and Naseeruddin Shah.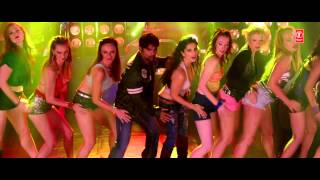 Eggjactly Song Detail
Song: Eggjactly
Album:
Jackpot
(2013)
Singer: Jaaved Jaffrey
Star Cast: Sunny Leone, Sachiin Joshi, Naseeruddin Shah etc.
Eggjactly Lyrics
[Saare jahaan se achcha, can't even afford a bloody kachchha. I don't that pasta Indians. Sorry! Eggjactly ..]
Sab chalta hai, sab bikta hai
Sab chalta hai, sab bikta hai
Mera bharat hai mahan
Phir bhi sab hain pareshan
Paisa power hi pehchan
Sab chalta hai, sab bikta yahan
Band hain aankhein, muh aur kaan
Khol li kursi ki dukaan
????? apna imaan
Sab chalta hai, sab bikta yahan
India! thi sone ki yeh chidiya
Whats that?
Just check the wicket ??????
Kya hua? Kab hua? Kyun hua? Kaise hua?
Maal tha hamara par gore khel gaye jua
Cut to the 1947
Seven! ab desh hoga heaven
Ding dong the bell
Splash in the well
Heaven hua popat
And now eleven hells Bhagalpur, Bofors, Bhopal, Lokpal
Gujarat, Ayodhya, Mumbai ka dekho haal
All is well, all is well
Ghanta...
Foreign scam, Coalgate, Cricket ho ya tail
Bigshot jhol karo and take the bail
Politics, politics kya hai yeh khel
Upar deshbhakti neeche country for sale
Hum iski lenge, hum uski lenge
Woh lende hum denge
Oye ??????? 2G, 3G ???????
Itne saare kaand
Khulte hain jab kaand
Phat jaati hai... pant
What you thaughts
Commonwealth! to dekho pat gayi hai
Aur common man ki jeb kat gayi hai
Main bhi Anna, main bhi Anna, dum nahi hai
Aur common bhi kuchh kam nahi hai
Doodh wala, paav wala, tail wala
Rickshaw wala, sabzi wala, phone wala
Cable wala, film wala, motor wala,
Taxi wala, raddi wala, istri wala
Jhoothe ka hai bol-bala
Kaam hai sara jhol wala
Jhol.. jhol.. hhol.. jhol..
Khambhe se bijli churaate
???????
Heroine ke pimple ko bhi
Dekho yeh headlight banaate
Paani mein hai doodh milaate
Sabzi mein hain ghaas khilaate
Mera bharat hai mahan
Phir bhi sab hain pareshan
Paisa power hi pehchan
Sab chalta hai, sab bikta yahan
Band hain aankhein, muh aur kaan
Khol li kursi ki dukaan
????? apna imaan
Sab chalta hai, sab bikta yahan
[Babes kitne minute ho gaye?
Two and half minutes.
How the long should it be?
Ten inches.
You bloody paavli kam. I mean the songs.
Four and half minutes.
Itne shabd nahi hain mere paas. Ek kaam karo yahaan ek music peice ghused do. Sorry Eggjactly ..]
Mera bharat hai mahan
Phir bhi sab hain pareshan
Paisa power hi pehchan
Sab chalta hai, sab bikta yahan
Sab chalta hai, sab bikta hai
Band hain aankhein, muh aur kaan
Khol li kursi ki dukaan
????? apna imaan
Sab chalta hai, sab bikta yahan
[It hurts by the heart to say ki meri country ki lag chuki hai waat. Sau mein se ninnyanabe beimaan, phir bhi mera Bharat mahan. But on the other hands Ek imaandar to baaki hai. Ummdde par duniya kayam hai. Lekin kayam to churan bhi hai. Sorry! Eggjactly ..]