Dhuaan Dhuaan Lyrics - Fugly (2014)
Dhuaan Dhuaan Lyrics from the movie Fugly is sung by Arijit Singh and Pawni Pandey, its music is composed by Prashant Vadhyar and lyrics are written by Arshia Nahid. Fugly is a 2014 Hindi movie starring Mohit Marwah, Vijendra Singh and Kiara Advani.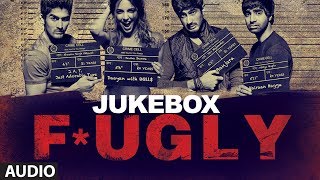 Dhuaan Dhuaan Song Detail
Song: Dhuaan Dhuaan
Album:
Fugly
(2014)
Singer: Arijit Singh, Pawni Pandey
Musician: Prashant Vadhyar
Lyricist: Arshia Nahid
Star Cast: Mohit Marwah, Vijendra Singh, Kiara Advani etc.
Dhuaan Dhuaan Lyrics
Dhuaan dhuaan si hai zindagi
Dhundla sa hai khwaab kaheen..
Kho gayi jaane kahaan woh khushi..
Dikhti nahin hai roshini
Kaise din the aur kaisi thi woh raatein
Jab karte the hum sapnon se hi baatein..
Ghum ho gayi hai woh hansi
Hmm.. Hmm..
Ho.. na kinaara ha.. na sahara ha..
Jaane kahaan main ja raha
Chalte chalte hey raah par kyun
Ruk si gayi hai zindagi..
Dhuaan dhuaan si hai zindagi
Dhundla sa hai khwaab kaheen..
Kho gayi jaane kahaan woh khushi..
Dikhti nahin hai roshini
Yaari ka aisa asar tha
Na fikra, na dar tha
Zindadili se jeete the hum
Ab waqt hum se khafa hai..
Jeene ki ab na wajah hai
Yeh kaisa toofan aa gaya... Chhup chhup ke rone main laga
Dhuaan dhuaan si hai zindagi
Dhundla sa hai khwaab kaheen..
Kho gayi jaane kahaan woh khushi..
Dikhti nahin hai roshini